Congratulations - Be Sure to Watch This Quick Walkthrough Video:
(Please check your email in 10-15 minutes for your copy of the Cheat Sheet)
(Masterclass is Coming Soon. In the meantime, register for our upcoming webinar...)
REGISTER FOR THE FREE WEBINAR HERE AND
DISCOVER THE POWER OF YOUR OWN CREDIBILITY BOOK!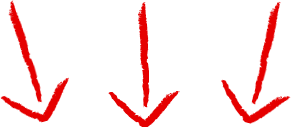 Please share this video and leave a comment or question below.
The Credibility Book program offered by Drew was everything as promised.

Working with his team was amazing, and the response was fast.  I got my book don't faster than they had promise.  The changes I had asked for was done quickly.

Overall I am pleased with the end product, and now I am working getting the results from this great marketing tool!

Randy Walden
Getting my book published with Drew was a great experience. He was helpful, professional and courteous all the way through. Always willing to make any tweaks or major changes without the slightest bit of grumbling.

If you are thinking about getting a book published,  I would definitely recommend you go to Drew.

John McDonald